Differential Pressure transmitter for Air Conditioning and ventilation systems, Building automation, Environmental protection, Fan and ventilation control, Valve and shutter control, Filter and fan monitoring
Specification:
* OEM Customized is available
* DP with zero at center; or, Diff. Pressure, 0-FS
* Ranges: 0~25Pa~50pa~200Pa~1KPa~10KPa ~100KPa
+/-(25Pa~50pa~200Pa~1KPa~10KPa ~100KPa)
* Accuracy: 0.1%, 0.5%FS, 1.0%FS
* Output: 0~5V; 1~5V; 4~20mA
* Power supply: 12VDC~36VDC(24VDC is Standard)
* Medium Temperature: -20~85 C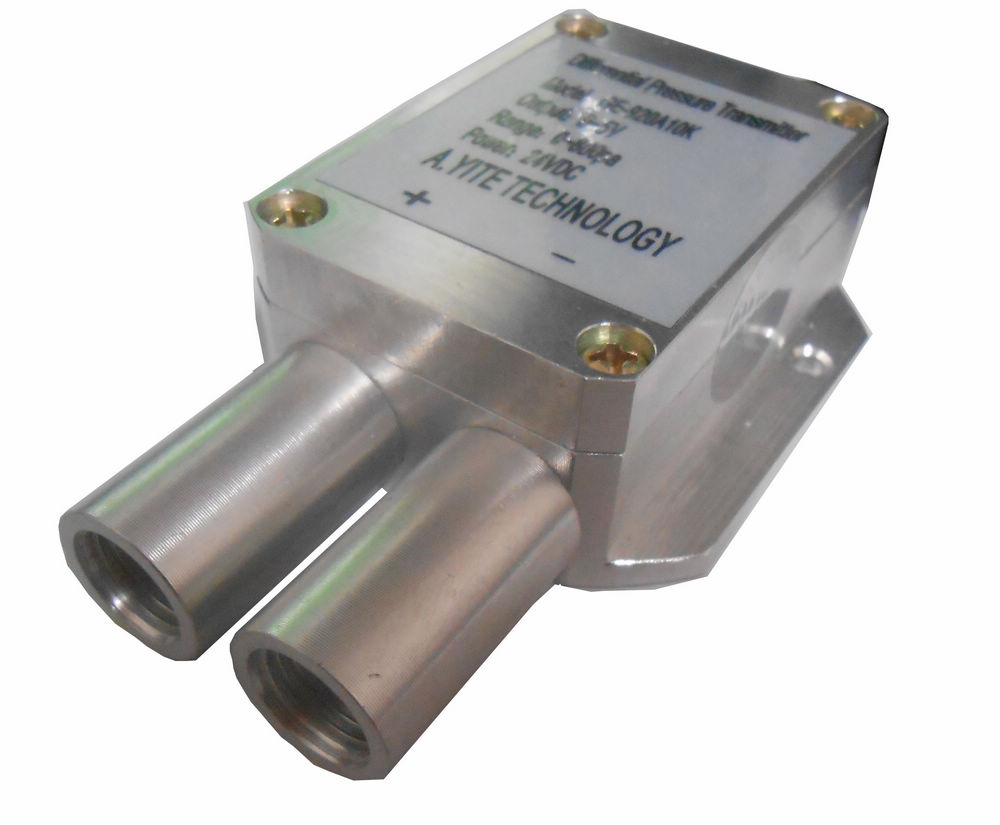 Typical applications include:
* Filter obstructive alarm.
* Maximum air flow controller for variable air volume systems.
* Air proving in ventilation ducts.
* Burner air control
* Overheating protection for Electric Heater with Blower
GE920 Differential Pressure Transmitter is Adopting diffused silicon chip measuring technology, with double seal pressure piping and exact differential pressure measuring. It is suitable for differential pressure measuring for medical treatment, chemical fiber, electricity, dustless house and etc.